Germany has reformed the migration system by introducing opportunity cards that allow people to search for jobs in Germany using a point system. The immigration system will consider the factors such as language skills, professional experience, and connection to Germany in the point system. Germany's interior minister and labor ministers have decided to attract immigrants. As the country expects a shortfall in skilled workers, the federal government has decided to make Germany an attractive destination for skilled workers. Please read the article to know the updates on the liberal migration reforms.
What Was Bothering Immigrants?
The application for asylums was turned down, and they were not allowed to stay in Germany. Instead of a residency permit, they were handed with "tolerance ID card" if they managed to get a job. However, getting a job is hard as finding a considerate or desperate employer is tough.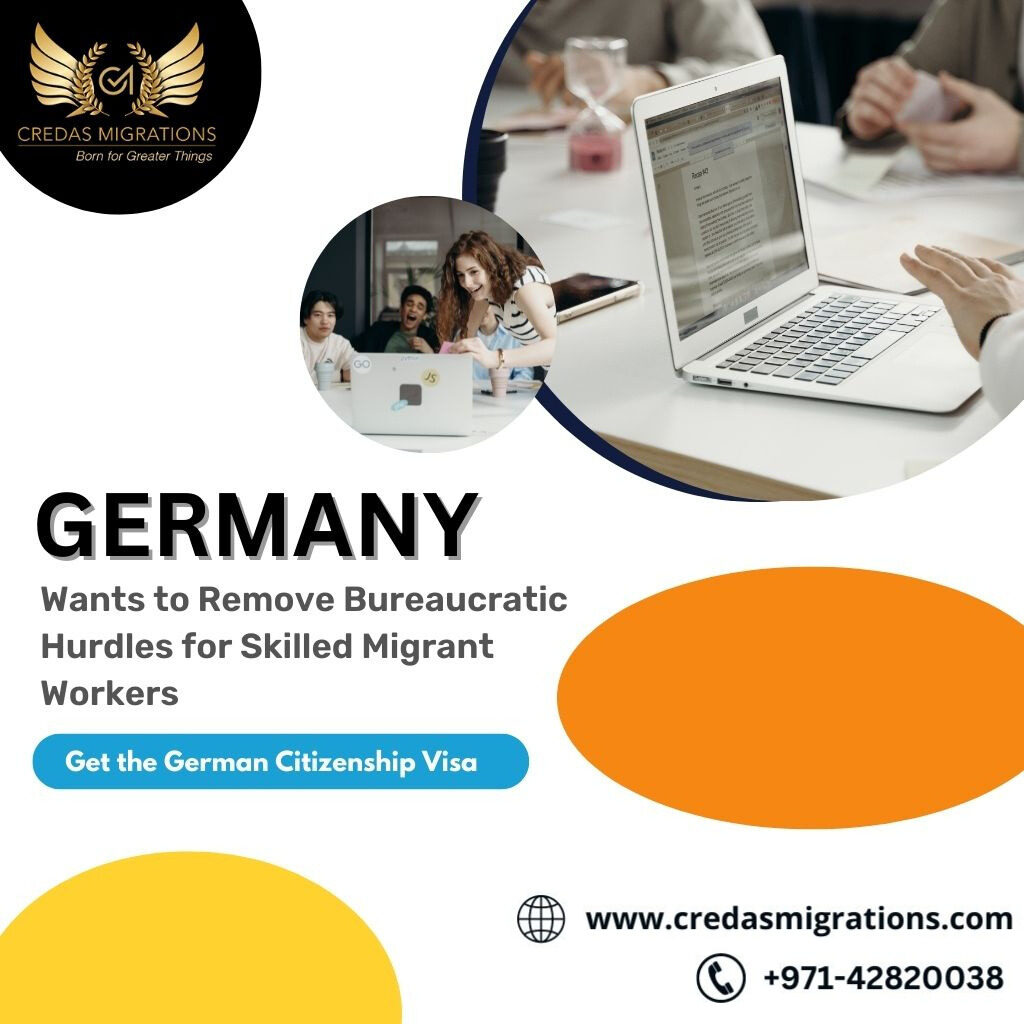 Immigrants love the country and do not want to leave the country. They want a chance to meet the conditions required to acquire permanent residency. Foreigners immigrate to Germany for various reasons, including dangers and warfare, and have no way of returning. These immigrants require permission for every way to acquire integration into German society. Immigrants also face job rejections due to their immigration status. Germany needs workers, yet the immigration laws prevent skilled workers from working there.
Who Will Benefit from One-Year Residency Status?
Duldang is a tolerated stay permit issued to individuals who are obliged to leave the country, yet not feasible temporarily due to certain conditions such as pregnancy, severe illness, lack of identification papers, providing care for a sick relative, and other legitimate reasons. However, immigrants who have had Duldang for over 5 years can obtain one-year "opportunity residency" status, during which they should take steps for integration.
What is the Plan?
Germany plans to tempt foreign talents by offering German passports and dual citizenship as a part of its immigration policies. Additionally, the country is hoping to change the citizenship laws so that skilled workers will Migrate to Germany, hoping to receive naturalization after five years of working in Germany. However, if the skilled worker has completed special integration measures, they can apply for naturalization after three years.
The requirements of special integration measures include completing an integration course and getting a certification in the German language. The recent update on the laws has extended the opportunities for immigrants to obtain long-term residence.
The federal interior minister had shared their mission on social media supporting Immigration to Germany, which is to actively shape migration and integration instead of reluctant administration. Moreover, the minister also stated that he is willing to convert the diverse immigration country to a better integrated country!
The new law gives the immigrant a one-year residence permit when the immigrant has proved that they are "well integrated." Therefore, the immigrant should prove that they possess good knowledge of the German language and should find a job. With the updated law, about 135,000 people are expected to benefit from the scheme.
Also, the immigrants will face conditions when they attempt to access integration courses. The updated law has opened up the opportunity of getting free access to integration courses for everyone.
Conclusion:
Thousands of immigrants in Germany are living with the fear of officials forcing them to deport from the country. Immigrants with a tolerance status should find a considerate employer willing to fight for them to stay in the country. The modern immigration laws in Germany are reshaping the country by providing fair prospects for those who have lived there on a tolerated basis for over 5 years.